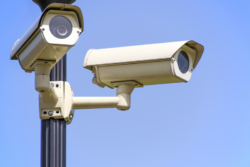 Among electronic ticketing systems now in use across the US, The red light camera is perhaps the most controversial. It is the bane of many a driver, and can cause considerable anxiety on the road.
Many state allow red light cameras, and some are quite happy with the revenue they generate. Fortunately for drivers in some states, red light cameras are restricted or outright banned. The latest state to ban red light cameras is Texas.
In June 2019, the governor of Texas passed a law banning red light cameras in his state. Red light camera systems currently in place will be removed at the end of their contracts.
Currently eleven states prohibit the use of red light cameras.
Arkansas
Maine
Mississippi
Montana
Nevada
New Hampshire
New Jersey
South Carolina
Texas
West Virginia
Wisconsin
Several other states limit their use to certain types of roadways, locations or conditions. Arkansas prohibits the use of red light cameras except in school zone and railroad crossings with an officer present. Nevada prohibits them except when hand held by a law enforcement officer in a law enforcement facility or vehicle.
If you live in one of the states listed above, no worries. If your state is not on the list, consider buying a radar detector with red light camera detection. Many modern detectors have them. Even if you don't speed, a radar detector can help you navigate and possibly avoid other potential road hazards such as red light cameras at intersections. Here is a list of radar detectors equipped with red light camera detection.