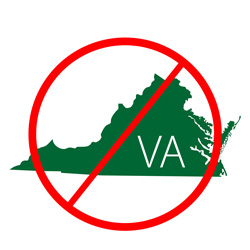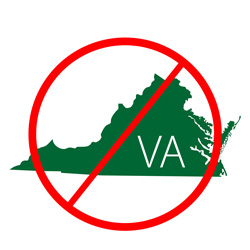 As of October 2018, radar detectors are legal for use in each of the United States except one (Washington D.C. is not a state). That state is the commonwealth of Virginia. Recently a reader of our blog asked, why are radar detectors illegal in Virginia? While it may seem like an innocently nescient query to some, and a purposefully rhetorical statement to others, it is a genuinely perplexing one, especially considering the fact that, out of all fifty states, Virginia is the sole hold-out, and seemingly rather defiantly so.
As for why the law exists, the general argument is that radar detectors encourage drivers to break traffic enforcement laws, particularly in regards to speeding. However, according to opponents of the law, the ban on radar detectors does nothing to prevent speeding, and can actually make the problem worse. They contend the law is archaic, and is unfair to those who live in surrounding states where radar detectors are allowed and travel or commute over the border with the device in their possession. Also, Virginia uses other methods for speed enforcement that a radar detector cannot detect anyway, so the presence of one in those cases has no effect at all, and therefore does nothing to circumvent the law. Yet this logic seems all but lost on the majority of Virginia lawmakers.
The law banning radar detectors in Virginia has yet to be repealed, but it's not for lack of trying. In 2010, The Virginia House of Delegates voted down HB674, a bill to repeal the ban on radar detectors introduced by Delegate Joe May(R) - House District 33, who argued that the law was unfriendly to travelers through the state. In January 2015, Del. Dave LaRock [R] introduced House Bill No. 2079, "A BILL to repeal §46.2-1079 of the Code of Virginia". On January 28, the Virginia House of Delegates voted to table the bill, and on February 11, 2015, passed the buck to the Virginia House Transportation Committee, where it was "Left in Transportation", and is still sitting as of the date of this article.
Why are radar detectors illegal in Virginia, still? At the end of the day, it is a question that only the lawmakers of Virginia can answer, because it's their law. Whether it is by the will of the people of Virginia or just its delegates remains unclear, but nevertheless, as draconian as it seems, and until further notice, it is still their law.